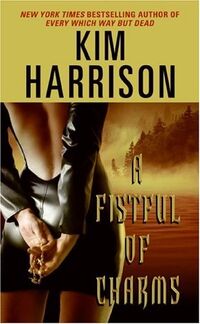 A Fistful of Charms is the fourth book in The Hollows Series. It was published on June 27, 2006.
Rachel has become famous for her bounty hunter abilites and her ultimate sexiness. As a result, supernaturals and humans want to kill her, possess her, or have sex with her.
In addition, her human lover Nick has finally returned after abandoning her. With Rachel in such high demand, there are savage beasts who require what Nick possesses.
Community content is available under
CC-BY-SA
unless otherwise noted.