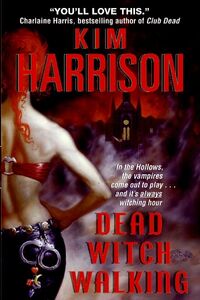 Dead Witch Walking is the first book of The Hollows series. It was published on April 27, 2004.
Dead Witch Walking takes place in dystopian Cincinnati, in a world where most humans have been killed off by a genetically engineered tomato in the 1960s. As a result of this tomato, many people have also taken on other supernatural identities. Rachel is a witch-detective who works to keep the various dangerous races from destroying each other, with the help of her friends Ivy and Jenks.
Community content is available under
CC-BY-SA
unless otherwise noted.